Gold Prices 'Driven' by US-China Trade Doubts as Fed, ECB and Japan Set to Keep or Deepen Easy Money Policies
Thursday, 11/21/2019 14:22
GOLD PRICES moved in a $10 range Thursday morning, holding above last weekend's level but whipped by a flurry of rumors about the likelihood – or not – of a US-China trade deal anytime soon.
Both global bond and equity markets meantime slipped as gold held around $1470 per ounce, after the US Federal Reserve and European Central Bank signalled plans to keep or deepen their current 'easy' stance of monetary policy, leaving
US interest rates back down at the pace of inflation
while the 19-nation Eurozone pushes ahead with quantitative easing and negative interest rates.
US President Donald Trump was set Thursday to
sign the US Senate's demand
for China to respect human rights in Hong Kong – a move sure to displease Beijing as pro-democracy violence continues in the special administrative region.
"Safe-haven support has been emerging in metals" says a trading note from Swiss refiners and finance group MKS Pamp, citing the rise in US-China tensions.
"The main driver in gold currently is the uncertainty about the trade deal," agrees economist John Sharma at National Australia Bank, the country's 4th largest lender.
"There is the possibility that the deal might not be completed this year, so that is a key support factor."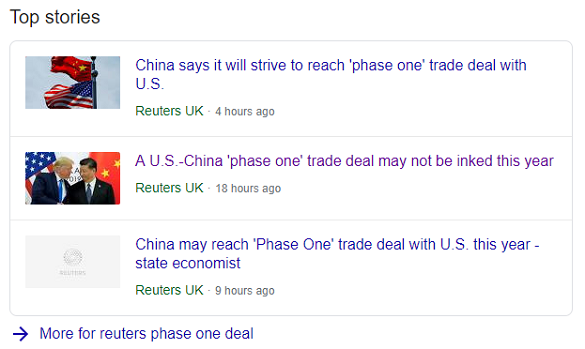 White House sources told Reuters overnight that a "phase one" agreement to halt any new tariffs "could slide into next year" after US President Donald Trump said China's negotiators aren't "stepping up to the level that I want."
But Beijing will "strive" to achieve a deal soon, a Chinese spokesman then replied, echoing earlier comments from China's vice premier Liu He that the politburo is "cautiously optimistic".
Liu also added, however, that he feels "confused" by Washington's latest demands, now
pushing for new areas of agreement
above and beyond removing the tariffs imposed since Trump began the US-China trade war in mid-2018.
Over in Frankfurt, "Our asset purchase program is not going to reach the limits in the short term," said European Central Bank vice-president Luis de Guindos on Wednesday, promising to continue the ECB's quantitative easing program of €20 billion per month re-started on 1 November.
"We have space both in terms of other investors as well as the limits and restrictions we imposed ourselves," Guindos went on, also saying that record-negative interest rates in the 19-nation Eurozone – the world's second largest economic bloc after the United States – have not yet reached the so-called reversal rate, where cutting the cost of borrowing hurts new credit more than boosting it.
Latest data from the ECB
say that growth in new bank lending to the 19 nations' private sector edged down to 3.7% per year in September, just below August's pop to the fastest expansion since 2009's global economic slump followed the Western banking crash.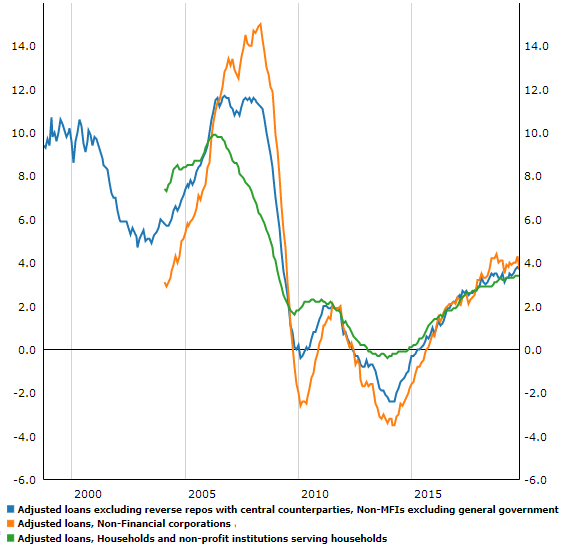 Because falling interest rates have raised the level of investment needed to make future pension payments, the Netherlands government this week loosened its rules for private-sector pensions providers, allowing them to keep payments to retirees at current levels despite their assets falling below the 90% of obligations required by law.
The ECB's negative interest rate is meantime "
a remarkable burden for banks
," said the Association of German Banks earlier this autumn, claiming that its members "find it more or less impossible to convey this cost to retail savers" while losing €7.5bn per year.
Voting 10-2 meantime to cut the US Fed's target interest rate to a ceiling of 1.75% in October, the FOMC policy committee in Washington gave "little new information" about its outlook in the notes from that meeting released Wednesday according to analysts.