How to buy silver bullion online at the lowest costs
BullionVault gives you access to investment-grade silver at professional market prices. How much silver you buy or sell is up to you, starting from as little one gram at a time.
Buying physical silver on BullionVault couldn't be simpler or faster. Compared to buying silver coins or small bars, this silver bullion is signficantly cheaper too, saving you up to 30% by avoiding high mark-ups and other costs like VAT.
Any silver investment through BullionVault is stored securely for you at very low cost in market-approved vaults. But unlike a trader in silver ETFs, you will own your silver outright. It is fully allocated, and BullionVault customers are not exposed in any way to its creditors or balance sheet.
Why choose large-bar silver?
BullionVault lets you buy physical silver bullion of the same quality as that traded on the professional markets. That means large bars meeting the Good Delivery specifications of the London Bullion Market Association (LBMA).
Typically weighing around 1,000 troy ounces, Good Delivery bars are assayed to be 99.9% pure silver or better. This is how the wholesale market trades physical silver, but the standard dealing amount is one tonne. So most private investors must resort to small silver bars or coins. Compared to large-bar silver, these smaller units are always sold at a significant mark-up.
All silver bought through BullionVault is held in Good Delivery bars, and it is all stored securely in professional market-approved vaults. You can choose to buy silver bullion in London (UK), Zurich (Switzerland), Singapore or Toronto (Canada). There is no VAT or sales-tax to pay in any location, saving you money again compared to coins or small bars.
Please note that silver is not permitted in a UK self-invested person pension (SIPP).
Buying silver on BullionVault's market
BullionVault's market order board is open 24/7, more than even the professional bullion market. Users have the ability to buy and sell silver (and also gold) in their choice of US Dollars, British Pounds or Euros. There is no credit or leverage, and settlement is instantaneous.
You can set up an order to buy your silver in seconds, and if there's a matching order in our live markets, then that silver will become yours immediately. If you think the price of silver is going to drop, you can also put in an order to buy at a lower price. It will remain open in our online market until it is matched or you choose to cancel it. This provides a flexible way to buy silver bullion.
To buy silver using BullionVault, you'll first need to open an account - it's free and takes just a few minutes. Your account will already contain free silver and free currency for you to try buying and selling.
Silver investment - comparing BullionVault with silver coins
Because private investors cannot usually buy silver through the wholesale spot market, they often buy coins or small bars, or invest through a derivative, such as an ETF.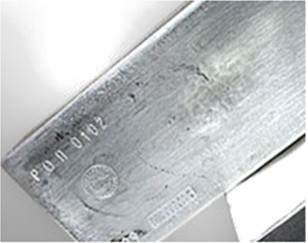 Choosing to buy silver coins or small bars can cost you 10% or more over the metal's spot-market value. That is before you account for any local sales tax. The VAT on silver bought in the UK for instance runs to a further 20%, and you cannot reclaim that cost when you sell. That makes the typical loss between prices to buy and to sell silver worse still for private individuals.
There is no sales tax to pay on BullionVault. Silver bought in Switzerland is traded inside Zurich's tax-free freeport zone. Customers who buy silver in London avoid the UK's 20% sales tax (VAT) because BullionVault is recognized when silver is stored by a professional London-market participant, that tax is only triggered if you choose to withdraw your silver from the vault.
Investors buying small silver bars or coins usually have to arrange storage themselves, which may present a significant security risk if kept at home. For this reason, trying to insure privately held silver can be very expensive when you compare that cost against BullionVault's combined storage and insurance fee.
In the Gold News article Buying silver: the definition of crazy Adrian Ash investigates how the record sales of US Mint Silver Eagles actually cost investors $113m more than they need spend in 2014.
Exchange-traded trust funds (silver ETFs) track the silver price using complex derivatives, and may not even be backed by bullion. Dealing is restricted to stock-market hours. The annual fee for silver ETFs is about 0.50%, deducted from the quantity of silver backing the shares each day. That charge may not include insurance.
Other trust-fund products called "closed-end funds" track the price of silver less closely. Because they only change the quantity of silver backing their shares irregularly, the share price can vary sharply from the silver underlying it, known as the Net Asset Value.
Silver dealing and storage charges
On BullionVault's live markets the dealing commission you'll pay is the lowest around, starting at just 0.50% for your first trades and decreasing with the amount traded over time. Annual custody charges, with insurance included, are 0.48% by value. That's half the cost of the next-best service for physical silver stored in Zurich, for instance.
Please note that for storage there is a monthly minimum of $8. That's markedly cheaper compared with most allocated silver programs. Your monthly storage fee is charged to your cash balance, and deducted in US Dollars or the British Pounds, Euro or Japanese Yen equivalent.
To buy silver bullion using BullionVault, simply open an account now - it's free and takes just a few minutes.
Why BullionVault?
BullionVault is the world's largest online investment gold and silver service, allowing private investors access to the professional bullion markets. BullionVault manages $2 billion in client property for over 60,000 active users.
BullionVault gold and silver is securely stored in professional vaults. Because of this the custody fee, which covers storage and insurance, is much lower than anything comparable.
Only BullionVault gives you the opportunity to buy gold and silver at the benchmark London Prices published on the London Bullion Market Association website.
It's free to open a BullionVault account and typically takes under a minute.