Gold Price Hits New 1-Month Low as 'Hawkish' Fed Considers Higher Inflation Target
Tuesday, 6/20/2017 13:37
GOLD PRICES popped $5 higher Tuesday lunchtime in London, rallying from new 1-month lows beneath $1243 per ounce hit after what pundits and analysts took to be "hawkish" comments on interest rates from a senior US Federal Reserve official.
Having raised rates to a ceiling of 1.25% last week, "This is actually a pretty good place to be," said New York Fed chief William Dudley late Monday.
"We are pretty close to full employment. Inflation is a little lower than what we would like, but we think that if the labor market continues to tighten, wages will gradually pick up and with that, inflation will gradually get back to [the Fed's target of] 2%."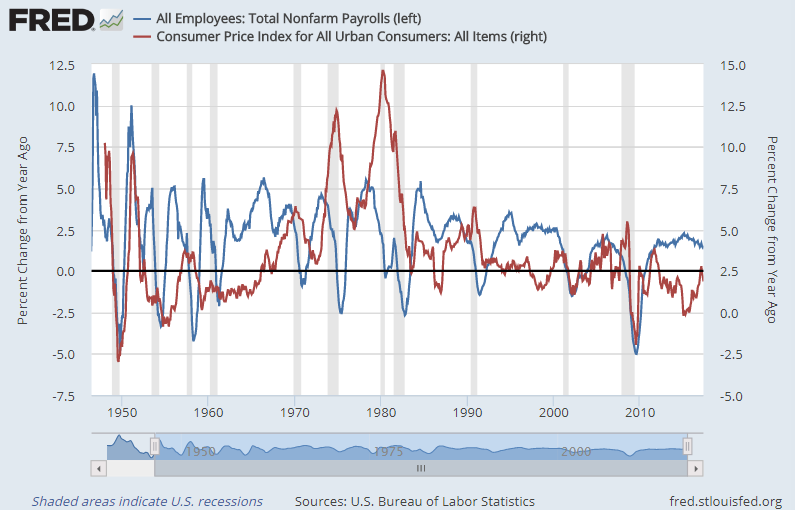 The bulk of betting on US Fed interest-rate futures now sees the US central bank holding unchanged until December, when 45% of current betting now sees a further rise to a ceiling of 1.50%.
Lagging its 2.0% annual inflation target in 75 of the last 120 months, the Fed is reviewing
and may raise that target
, Fed chair Janet Yellen said in her post-decision press conference last week.
US consumer price inflation has since June 2012 averaged 1.3% per year on the official CPI measure.
"The Fed's hawkish stance heightened carry and opportunity costs, and proved to be a catalyst for price corrections in precious metals," says Canadian brokerage TD Securities.
"Once we failed again just below $1300," says London bullion broker David Govett at Marex Spectron, "the writing was on the wall.
"This coincided with yet another rate rise from the Fed and this – combined with abnormal silence from Trump and general peace and quiet in the world – has contributed to gold's pullback."
With world stock markets flat overall near all-time record highs Tuesday, crude oil meantime hit new 7-month lows, led by forecasts of a worsening glut of production according to analysts.
"Recent data points are not encouraging," says US investment bank Morgan Stanley, pointing to swollen crude oil stockpiles across the developed world, China and other emerging markets.
"If we get bearish US oil [inventory] statistics this week, we could see a test of $45 on Brent," reckons London brokerage PVM Oil Associates' senior analyst Tamas Varga.
Europe's benchmark crude oil price, Brent last traded below $45 in late-summer 2016, rallying one-third to New Year 2017 but falling near that level again today with a 2.6% plunge in Dollar terms.
Precious metals meantime bucked the slump in broader commodity markets, with silver rallying 0.8% from yesterday's new 1-month low at $16.49 and
platinum prices
bouncing 1.1% to $929 per ounce.