Gold Price Sets Friday Record in Euros as Trump Vows to 'Do Europe Next' on Trade, Coronavirus Spreads
Friday, 1/24/2020 13:59
GOLD PRICES held at $1557 per ounce in London trade Friday, little changed from last week's finish as world stock markets rose towards new all-time highs and bond prices edged back despite China's outbreak of coronavirus spreading to other countries.
With Singapore and Vietnam today joining the United States in confirming cases of the virus – now afflicting 800 people worldwide and killing at least 26 in China – the UK government's emergency Cobra committee met as the public health chief said cases here are
"highly likely"
.
Already locking the source-region around Wuhan in quarantine – and sending in army doctors to help the city cope with the deadly outbreak – Beijing has now shut public transport in a dozen other cities, affecting some 36 million people just as the week-long Chinese New Year holidays begin.
In other currencies, gold prices held on track for the 7th weekly climb in a row for Eurozone investors, heading for a new all-time Friday finish at €1412, but retreating in Japanese Yen and British Pounds.
While new data on Thursday showed US claims for jobless benefits holding
near 50-year lows last week
, Eurozone consumer confidence remains more negative than analysts expected so far this January.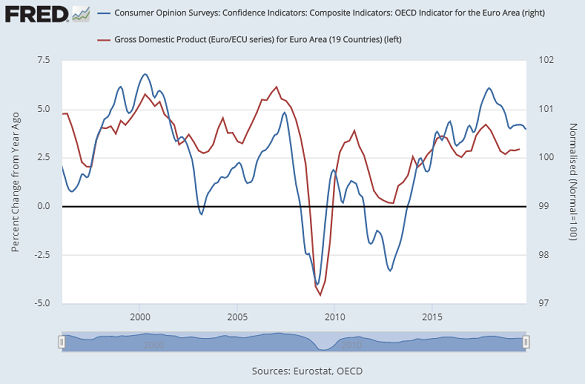 A day after the European Central Bank said it
wants to see "robust inflation"
before reviewing its negative-rate and QE policies, manufacturers across the 19-nation currency bloc meantime
report an improvement in business
according to Friday's 'flash' survey from the Markit data agency, but activity continues to shrink for the 12th month running – the longest stretch since 2012-2014.
Here in the UK, manufacturing activity has grown this month, Markit says, the first time since October 2018 and driven by what headline writers call a "Boris bounce" after last month's General Election victory for the Conservative Party – now in power for 10 years – confirmed that Britain will leave the European Union on 31 January.
Prime Minister Johnson wants the UK to "take up its flag" at the next meeting of the World Trade Organization in March, reports financial freesheet CityAM, months ahead of schedule and the first time Britain sits independently of the EU in more than 40 years.
"This move goes against the 'duty of sincere cooperation' that all EU member states are bound by," says the paper, "and is likely to be viewed by Brussels as antagonistic."
Thanks to the alphabet, the UK's representative at the WTO would sit next to the United States' delegation.
"Now that we're all done [with China, Mexico and Canada],
we are going to do Europe
," said US President Donald Trump to CNBC at this week's World Economic Forum in Davos, Switzerland.
With France yesterday suspending its plan to tax US tech giants for 'digital' sales made to its residents, "
Ultimately it will be very easy
," Trump told Fox, "because if we can't make a deal, we'll have to put 25% tariffs on [European-made] cars."
The UK's finance minister however says Britain will push ahead with its digital tax plans from April, calling them "proportionate" and "temporary".
Betting on US interest rates now
sees a 1-in-3 chance
that the Federal Reserve will keep its cost of borrowing at 1.75% until at least the end of 2020 – down from 'evens' this time a month ago – with wagers growing that the Fed will instead cut once or more.
Priced in the Dollar, gold bullion today held bang in the middle of this month's week-end range from $1552 to $1562 per ounce.
Palladium prices, in contrast, are seeing "extremely turbulent trading conditions" says a letter to bullion-market members from John Metcalf, director of chemicals giant BASF and chair of the London Platinum and Palladium Market.
Sister-metal to
platinum
– and most heavily used in gasoline engine catalysts to cut harmful emissions – palladium has doubled in price to set a run of new all-time highs over the last 7 months.
"The level of [palladium] stocks available to the market today is likely far lower" than the squeeze of 1997, Metcalf says, pointing to that year's shutdown of Russian exports and asking LPPM members, "for the sake of the London market's reputation and continued functioning...to bear [this tightness] in mind when pricing" the metal to clients for London delivery, usually done in the form of bullion bars, against settlement in Zurich, which more often deals in 'sponge' ready for autocat manufacturers to use.
"China's New Year Holiday has taken some of the heat out of palladium," says Rhona O'Connell at brokerage INTL FC Stone, with the cost of converting derivatives to physical contracts "easing further.
"But with a million-ounce deficit (five weeks' global demand) in prospect this year," O'Connell concludes, "metal [remains] hard to come by and sponge [is] being offered for melting into ingot."