Gold Prices Rise After a Further 3 Million Americans File for Unemployment Benefits, Trump Threatens to Terminate China Deal
Thursday, 5/07/2020 15:03
GOLD PRICES rose Thursday lunchtime while initial jobless claims showed another 3 million American filing for unemployment benefits and Donald Trump threatens to terminate phase one trade deal with China writes Atsuko Whitehouse.
Spot gold gained by 0.4% to $1696 per ounce after paring a 0.8% loss recorded during the previous session as the dollar held its more than one-week peak.
"You can't count out gold as dollar strength is not due to higher interest rates but weaker global currency outlook," George Gero, managing director at RBC Wealth Management said in a
note
.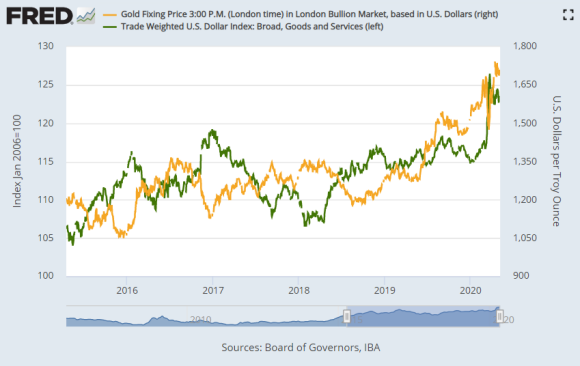 "The rapport that seemed to have developed between the two countries during their trade talks is now just a distant memory," the state-controlled China Daily wrote in an editorial on Thursday.
Top Chinese and American trade negotiators are planning to speak as soon as next week, slightly ahead of the agreed schedule, after President Donald Trump threatened to "terminate" the phase-one trade deal between the countries if Beijing failed to adhere to the terms.
The purchases so far have been behind the pace needed to reach the target of the first year's $76.7 billion increase, as imports from the U.S. declined by 5.9% in the first four months of 2020 from a year ago due to the coronavirus outbreak.
The China Daily urged Washington to step back from a confrontational stance.
"Yet it does not have to be this way," it
stated
.
The latest data published on Thursday showed that initial claims for US unemployment benefits totalled a seasonally adjusted 3.17 million for the week ending May 2.
The weekly claims report followed news on Wednesday that private payrolls fell by a record 20.2 million in April, which set up the overall labour market for historic job losses last month. The US economy shrank in the first quarter at its steepest pace since the Financial Crisis of 2007-2009.
Gold prices for European investors increased by 0.4% to €1572 per ounce, as European stocks climbed higher due to the surprise rise in Chinese exports.
Data released on Thursday showed that China's dollar-denominated exports unexpectedly rose 3.5% in April, while economist had expected a fall of nearly 16%. Imports however fell in the same month as movement restrictions to contain the coronavirus outbreak eased.
UK gold prices edged higher 0.2% to £1374 per ounce as the pound rose 0.2% against the dollar after the Bank of England announced its decision to hold interest rates steady.
The Bank of England however said it was ready to take more action to counter the country's biggest economic slump in over 300 years, caused by the coronavirus lockdown.
In what it called an 'illustrative scenario', the Bank of England a fall of 14% in Britain's economy in 2020 followed by 15% bounce-back in 2021.
The British government paid investors an interest rate of under 0.5% to borrow for more than 30 years on Wednesday, the lowest-ever yield at an auction for a conventional British government bond with a maturity of more than 10 years.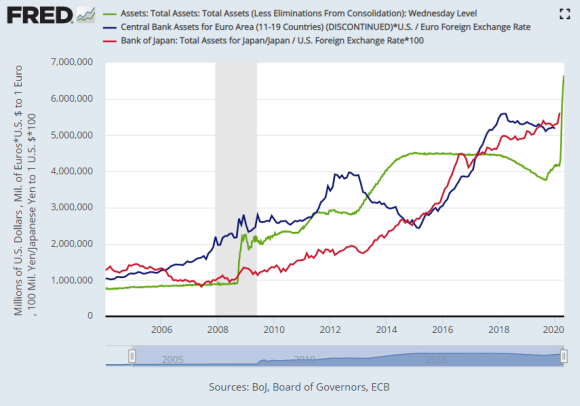 In contrast US government bond prices declined, pushing longer-dated US Treasury yield higher to three-week highs as the Treasury Department said that it would launch a long-planned 20-year bond and boost the size of three, 10 and 30-year bond auctions to record amounts to help finance its rapidly expanding deficit brought on by Covid-19.
The outline comes just days after the Treasury said that it would need to borrow $3 trillion during the April – June quarter, five times larger than the previous single-quarter record set during the 2008 financial crisis.
"Had it not been for central bank buying, the impact would be for much higher rates. We should see curves steepen. But market rates will not be let rocket higher," says Padhraic Garvey Regional
Head of Research
America at ING.