Gold Price Tries $2000 Yet Again as China's Demand Rises on 'Falling Confidence' in US Dollar
Wednesday, 4/26/2023 14:54
GOLD PRICES in the London bullion market briefly topped $2000 per ounce for the 8th time so far this week Wednesday lunchtime as Western banking stocks fell once again and new data confirmed that China's world-leading appetite for physical gold continues to hold strong in 2023.
Despite firmer US economic data, the US Dollar meantime edged back from yesterday's rally on the currency markets, falling towards the multi-month lows touched in February and March on its trade-weighted index against the rest of the world's major currencies.
"Surging gold demand worldwide
reflects further recognition
of the metal's value as a 'safe haven'," says state-run Chinese media outlet
Global Times
today, quoting former China Gold Association secretary-general Zhang Bingnan, "as the weakening of the US economy and repeated economic and financial crises have undermined other countries' confidence in the US Dollar."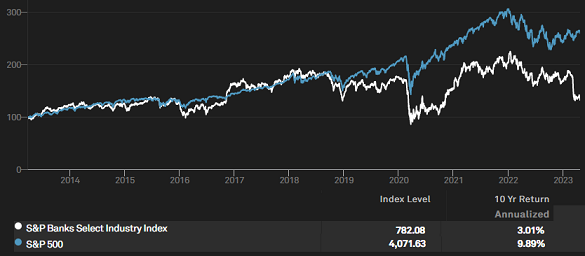 With US GDP figures for January to March due out Thursday, plus PCE inflation on Friday and then a rate-rise from the Federal Reserve looking certain next week, separate data today said US manufacturers enjoyed
a jump in new orders
for durable goods last month – led by transportation equipment –while the world's largest economy also
trimmed its massive trade deficit
towards the smallest in 2.5 years.
That saw longer-term interest rates in the bond market edge higher from yesterday's 3-week lows, while betting in the futures market put
the consensus forecast for Fed interest rates
by year-end at 4.4% per annum, more than 2/3rds of point below where next week's widely-expected rise will take the cost of borrowing.
Despite gold priced in Chinese Yuan reaching fresh record highs last month,
export data from Switzerland
today said that the global bullion refining hub sent the most gold to the precious metal's No.1 consumer nation last month since July, but shipments to No.2 and No.5 gold consumer nations India and Turkey slipped as prices jumped on the mini-crash in Western banking shares.
"[While] some consumers now prefer gold jewelry with lower weight due to soaring gold prices, May is traditionally a peak season for gold consumption and the upcoming May Day holiday is expected to power more consumption."
Like gold prices, silver bullion for settlement in US Dollars today flipped around a key level, trading back above $25 per ounce – a 13-month high when reached at the start of April.
Platinum again tried to push back above $1100 while palladium held just above $1500 per ounce.