Dollar Up, Gold Prices Down as 'Vague' Fed Vows Zero Rates to 2024, Covid Grows Global Poverty '1st Time in 20 Years'
Thursday, 9/17/2020 14:23
GOLD PRICES extended overnight loses against a sharply rising Dollar in London trade Thursday after US central bank the Federal Reserve left financial markets "disappointed" with its September policy statement and projections.
Dropping to 1-week lows at $1935 per ounce as New York trading began, the gold price fell even as real interest rates on US government bonds also dropped – extending the
break of gold and real rate's near-perfect inverse correlation
now seen since the precious metal set fresh all-time highs at $2075 in early August.
With the US Dollar gold price now trading 0.3% lower for the week so far, Euro gold traded flat from last weekend at €1639 per ounce.
The
UK gold price in Pounds per ounce
meantime rallied from 1-week lows, back to £1500, after the Bank of England left its Covid emergency policies of near-zero rates and £745 billion ($960bn) in QE asset purchases unchanged, calling the "outlook for the economy
unusually uncertain
" as the government re-imposed lockdown on 2 million people in north-east England and Brexit negotiations with Brussels remained stalled.
In the face of Covid-19's second wave worldwide, "The vagueness of the [Fed's new policy statement] disappointed investors," says today's Asian trading note from Swiss refining and finance group MKS Pamp, "[because they] were looking for more definite targets.
"Some of gold's lustre has [also] dulled in recent days as forecasters revise up economic growth numbers."
The OECD yesterday cut its estimate for 2020's global slump from 6% to 4.5% of GDP, and the US economy will shrink only 3.7% the Fed said yesterday, rather than 6.5% as it forecast in June.
But
the Fed's latest forecasts
now leave the US economy more than 2.6 percentage points smaller by end-2022 than it predicted in December last year, with unemployment running at one in every 13 workers, the worst rate since 2012.
Interest rates will meantime reach a "longer run" level of 2.5% the US central bank says – unchanged from its end-2019 prediction – but its policy-making team sees no hike from the current 0.1% ceiling until the start of 2024 at the earliest, despite a rebound in consumer-price inflation to the
now-abandoned target of 2.0%
the year before that.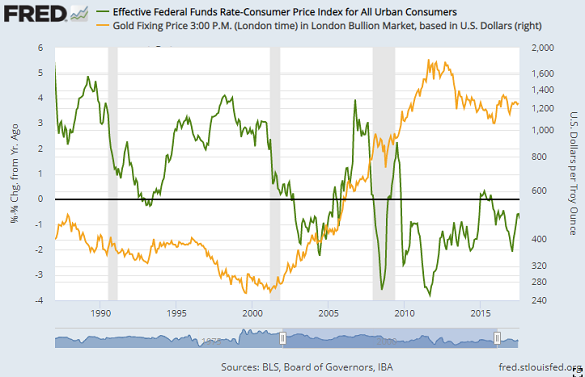 "The outlook for continued low real interest rates," says Canadian bank CIBC, "[plus] increasing government debt burdens coupled with geopolitical uncertainty arising from the upcoming US election
are all supportive
of further significant price appreciation" in gold.
Among US gold investing products, neither the giant GLD gold ETF or its nearest competitor the iShares IAU changed in size on Wednesday.
iShares' giant silver-backed ETF meantime shrank another 0.3% as prices edged lower, taking
the SLV's net liquidation
since its number of shares in issue peaked in mid-August to 4.1%.
Silver prices tracked the drop in gold Thursday, falling to 1-week lows at $26.36 per ounce.
Looking globally, "There will probably be a quick [GDP] rebound as all the restriction measures linked to lockdowns are lifted," reckons World Bank chief economist Carmen Reinhart, speaking to a virtual conference hosted in Madrid today.
"But a full recovery will take as much as five years."
Covid's impact also means that poverty rates worldwide will now rise "for the first time in twenty years," she added.
Falling 0.6% in Yuan terms today, Chinese gold prices cut their gap below London quotes to $40, the smallest discount since late-July but still a huge disincentive for new imports into the metal's No.1 consumer nation compared to the last decade's average premium of $8 per ounce.
Like the US and UK central banks, the Bank of Japan today left its QE and interest-rate stimulus unchanged, but also signalled a switch of focus to include targeting jobs growth, in line with the priorities already outlined by new Prime Minister Yoshihide Suga.
Commodity prices also fell Thursday, as did Asian and European equities, while the US Dollar rose on the currency markets.