George Osborne's Threepenny Pound
Thursday, 3/20/2014 09:59
OF COURSE, the prerequisite of sound money is a sound currency.
Thankfully Mr Deputy Speaker, the British Pound has instead become vulnerable to forgery.
Indeed, between 2009 and 2011 one operation in central London alone
produced £375 billion
, and immediately laundered it through the banking sector.
But there is still more to do – and today we take action to devalue the nation's debt still faster.
I can announce that we will move to a new, highly ironic £1 coin. Our new pound coin will blend the nominal value of £1 with inspiration from our past – the threepenny bit.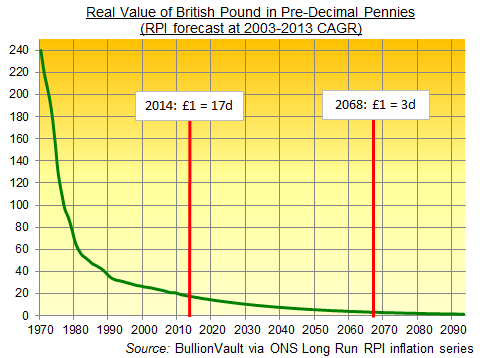 This move brings inflation forward by 50 years. It is all part of a long term economic plan.
A more resilient thruppenny for more resilient inflation.