Remember When Buffett Bought Gold?
Monday, 2/01/2021 09:01
Fade Schiff, Keiser and that other guy...
HERE COMES
Lesson #1,796,845 about how you have caution at least and run for the hills at most when the gold bug promoters school the public about how right they are,
writes Gary Tanashian in his Notes from the Rabbit Hole
.
For instance, when they hold up stupid events like Buffett's purchase of Barrick Gold at the damn top as validation.
I make some people uncomfortable by criticizing promotional people and entities out there. But it's part of my market management to have a handle on sentiment and psychology.
When gold promoters pump vigorously, the fact is that much more often than not bad things are visited upon poor little Goldbugville.
Measuring gold in terms of the stock market shows the 10-month long ignominy up close on the daily Gold/SPX chart.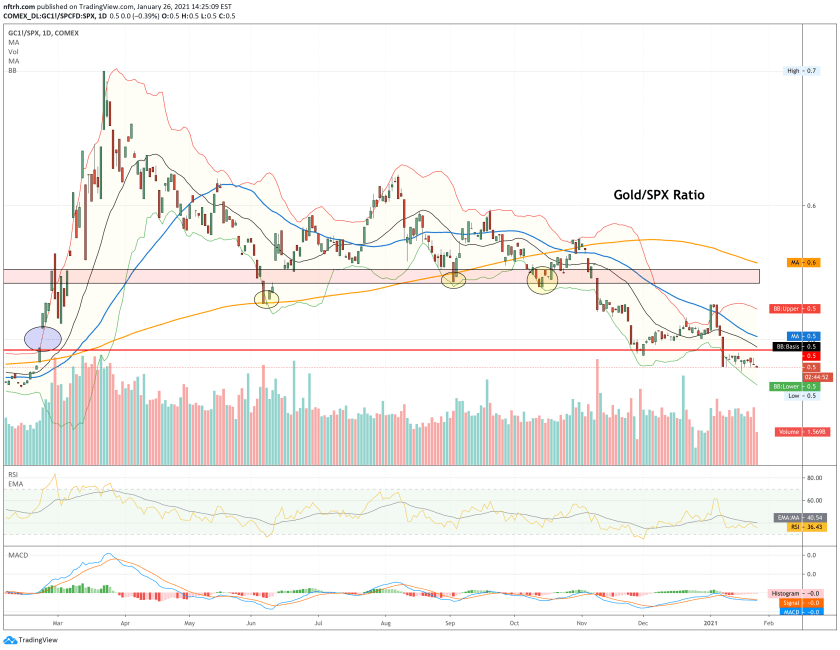 As we wrote in August:
"Warren Buffett buys a gold stock, the media bullhorn it far and wide and out come the worst of the bugs, taking the bait and spreading the word across the land. Schiff, Keiser and some guy I don't know but with a familiar name.

"When these bugs are touting with sweet vindication their authoritative victory speeches, you run the other way, mentally if not functionally. Huey, Dooey and Louie tweet-thumping their chests. Yeah, Warren's listening to your podcast, Peter."
Fear not though; Gold/SPX on a weekly basis however shows the ignominy from afar.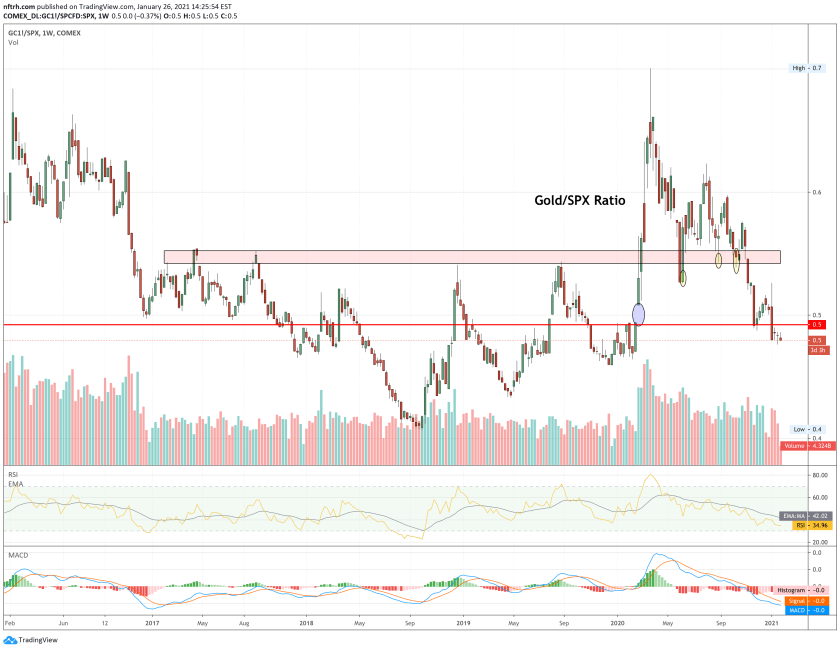 This inevitably brings opportunity. But you've got to be ready for it to catch it.
That is all.