Silver Jubilee, 1935
Thursday, 11/27/2008 17:53
Just how desperate must things become before the prevailing currency system is over-thrown...?
THE SUN SHONE BRIGHTLY on London for the silver jubilee of King George V as if to spite him. For it had rarely smiled on his reign, writes Adrian Ash at BullionVault.
Cheering crowds may have thronged the streets that morning, Monday 6th May, 1935. But they had little to celebrate after a quarter-century "of almost unbroken anxiety and strain" as the Archbishop of Canterbury – with the light streaming through the high windows of St.Paul's Cathedral – said in his sermon.
Only elected politicians would dissent, the prime minister – Ramsay MacDonald – claiming they were also "years of happy prosperity"; the House of Commons added the words "resolute achievement" to its commemorative address. But perhaps MacDonald was thinking of his own prosperity, after becoming the first-ever Labour prime minister not once, but twice!
Or maybe he thought of how he'd reduced the crushing reparations demanded of Germany after World War One. Or ordering the Admirality to stop improving its defenses at Singapore in the mid-20s. Or signing an arms-limitation treaty with both the United States and Japan in 1930. Or championing the world Disarmament Conference at Geneva in 1932, only to watch Nazi Germany quit the League of Nations altogether in 1933...
Or perhaps the prime minister – who regularly admitted he didn't follow or understand economic matters – was most proud of abandoning the Gold Standard in September 1931.
Either way, MacDonald (like the King himself) would be dead within two years of the jubilee, ignorant of the new devastation to come. But with one-in-five working men out of a job that bright morning in May, and with "fear and preparation for war again astir in the world" as George V put it in his own oration, both the monarch and his subjects felt there was little prosperity or achievement to cheer.
Since he ascended the throne in 1910, His Majesty's world had been blown apart. For a man who'd never seen action, the King's glassy stare looked remarkably like shell-shock.
First, embittered party wrangling – sparked by the People's Budget of 1909 – had seen the welfare state brought kicking and screaming into British life, law, politics and tax rates. Then came the Great War, "the fiercest ordeal which the nation has ever been summoned to face," as Canterbury called it, the "most desolating war in history," according to the House of Lords' address.
Only further hardships were to follow, however, starting with the epidemic of Spanish Flu in 1919 and worsening into "the economic destruction which [was] inheritance to our generation," in the words of MacDonald. The PM confessed in his jubilee speech that the economic and industrial problems he faced were "baffling". But "beyond the seas, there [were] other, perhaps even greater, changes," admitted the Lords; "free institutions have sprung into being and have flourished throughout your Empire...[marking] the growth of your self-governing Dominions."
All told, concluded the House of Commons, "Your Majesty's reign has seen profound changes in world conditions, and the consequent emergence of complex and unfamiliar problems." Replying to parliament's praise on May 9th, George himself laid out the revolution over which he'd reined.
"In the aftermath of war," said the King, "in a world exhausted by its ordeals and impoverished by its destruction, we set ourselves to resume our normal ways, to recreate the structure of our industry and commerce..."
And there, in that short elegy...and ghastly as any corpse thrown up by the plough-shares of Flanders twenty years after the Great War began...lay the mascot of Britain's loss – its former "badge of honour" – the Gold Standard. Those "normal ways" the King spoke of had once begun and ended with the nation's pride in its unchanging currency – set at 113 grains of gold, but more famously recalled as four pounds, four shillings, and eleven-and-a-half pence per ounce.
After finally defeating Napoleon in 1815, it took Great Britain just four years to return the Pound to that valuation in gold. By 1926, the Bank of England's infamous "Norman Conquest" had taken a little while longer following WWI, but after a deliberate policy of deflation in prices and wages, the British Pound returned to the Gold Standard at its old pre-war exchange rate, first set by Sir Isaac Newton in more than two centuries before.
But resuming that "normal" structure for industry and commerce worked to squash credit and lending, spending and growth. Led by the Bank's governor, Montagu Norman, the return to gold had over-priced the sharply inflated Pound, deepening the post-war depression in both exports and domestic demand, and spreading it across Empire...into world trade...just as the United States' credit bubble reached its peak three years later.
By 1929, the volume of British exports still remained below 1913 levels. By value, they had gained nothing after the Bank of England achieved its aim. "We were treading unfamiliar and broken ground," continued George V that bright sunny day in May 1935, four years after Britain abandoned the Gold Standard for better or worse. The loss of esteem was sharply felt, but "there had been far-reaching changes, especially in economic conditions," the King went on.
"Everywhere a feeling of uncertainty and lack of confidence hung like a shadow over human endeavour."
Sound at all familiar? By 1931, the Gold Standard – that "normal way" of structuring finance and business for as long as anyone cared to remember – would no longer fit. Not at the pre-war valuation. Not with debt-repayments fast coming due after the catastrophe of 1914-18. Not with unemployment now a national burden, rather than a local or even just family crisis.
The welfare state, born just ahead of George V's reign, meant government expenditure in cash terms stood five times above its pre-war level. As a proportion of Britain's annual economic output, state spending had doubled to almost 27%. And with tax receipts falling as the depression wore on, the need to raise fresh public debt only added to the pressure on Sterling from the international exchanges.
What to do? In May of 1931, and with the collapse of Austria's Kreditanstalt bank sparking a fresh financial panic worldwide, the UK's budget deficit for 1932-33 was forecast at £120 million (then US$420m). Some £50m of that would be needed to fund unemployment benefits alone. The official report detailing this debt called for an immediate 20% cut in the dole. Promising a 10% cut instead, the Labour leader Ramsay MacDonald – together with his then-chancellor, Phillip Snowden – scrambled to arrange huge injections of foreign aid to support the Pound, negotiating loans from both overseas states and private banks (led, of course, by the ever-generous J.P.Morgan, hero of Wall Street's rescue in 1907).
But nine of MacDonald's twenty cabinet colleagues would brook no cut to the dole. How could they with unemployment tripling since their election just two years before? On August 19th, the cabinet agreed £56m of cuts to public expenditure, but it rejected the PM's plea to slash unemployment benefit. They approved a further £12.5m of cuts three days later, but the dole remained unassailable.
Rumors broke of a "bankers' ramp" trying to force the government into submission...threatening a further run on the Pound if the (non) working class weren't sacrificed to balance the budget and defend the currency's gold backing. But with the Pound already trading 25% below its official Gold Standard value – and with outflows of gold halving London's hoard inside a matter of weeks – the cabinet resigned on 23rd August rather than cut the dole or quit gold.
No matter; MacDonald's new "national coalition" government – formed from Tory, Liberal and a handful of Labour MPs the very next day – agreed to do both. It cut the dole by 10% at the start of September. Within three weeks, it then abandoned the Gold Standard.
Did the policy work? It's hard to imagine the length and depth of devastation which had made such an about-turn in monetary policy even possible. A full quarter-century of constant strife had hollowed out Britain's manufacturing base; the collapse of world trade during the 1930s then decimated the City of London's earning power as a commercial center, too. The end of gold had also required the record inflation – and untold slaughter – of the First World War, let alone the peace-time inflation needed to fund "Homes Fit for Heroes" in its wake.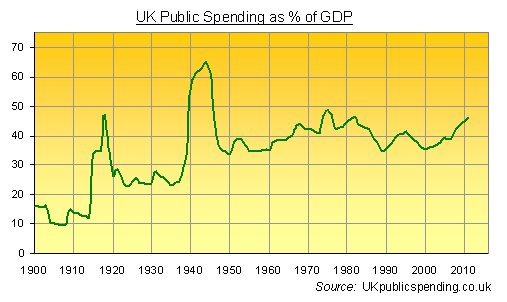 That's why the present chatter, here in winter 2008, about "tearing up the rule-book" in government policy – and allowing a surge in government debt to finance make-work programs and tax-funded loans, direct to consumers and business – means so little. At this stage, at least.
So far in this crisis, starting in August 2007, economic policy both in Europe and the US – as in Japan – has simply followed the normal ways long-prevailing: "Tax, spend and borrow...for tomorrow they vote." And the Dollar Standard, first instituted amid the still-greater wreckage of World War II, looks a long way from abandonment.
Indeed, John Maynard Keynes – that most "post-war" of men, and one-half of the intellectual team which built the post-WWII monetary settlement, forcing the rest of the world to accept US Dollars in lieu of gold at Bretton Woods – "suddenly appears to be back in fashion," notes the US writer and self-proclaimed conservative Christopher Chantrill.
The father of the international Dollar Standard, and an economist whose doctrine of tax, spend and borrow was hardly dented by the soaring inflation it caused in the late 1970s, "Keynes was born in a world where government spending was under 20% of GDP," Chantrill goes on – and he should know, having nailed together the British data from Treasury reports and forecasts, ONS data, NBER articles and guesswork relating to local authority receipts at the excellent UKpublicspending.co.uk.
"Keynes studied in one of the largest conflicts the world had ever seen, when government spending was on average 25% of GDP...wrote his works in a world where government spending was 25% of GDP and during the largest conflict the world has ever seen, when spending went over 60%, but after the war went down to 35%."
Don't those numbers seem quaint today? Can you imagine a world – even mired in depression – where government spending had room to double to 50% of gross domestic product...?
And dare you guess just how desperate things must become before a true revolution in how the world runs its money begins to look possible?