3 Amigos of the Macro
Wednesday, 12/13/2017 09:01
Watching the horizon for trouble...
I REALIZE this theme could be wearing on some people, writes Gary Tanashian in his Notes from the Rabbit Hole.
But with all the subtlety of a sledgehammer I am going to pound it until it either aborts or completes. It is, in my opinion, too important not to.
Amigo 1: Stock Market vs. Gold
The pattern that formed from 2015 to 2017 measures to 2.50. The 38% Fib retrace level just happens to be that as well. Interpretation: Bullish until the 2.50 area is reached, then major caution.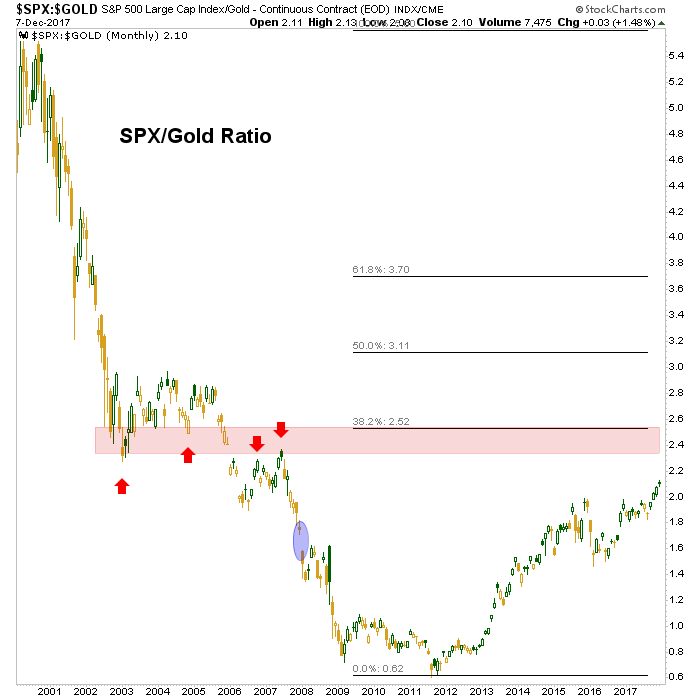 Amigo 2: 10yr & 30yr Interest Rates
10-year yield still in a posture to rise to the 2.9% target. A less 'in the bag' Amigo than his fellow above, but still intact.
Interpretation: The inflation has been in stocks on this macro cycle. When the limiter is reached, either the inflation will morph into something more traditional and virulent (with commodities and precious metals taking over) or it will be cut off at the knees as deflation finally takes back all the debt used to inflate assets on this cycle.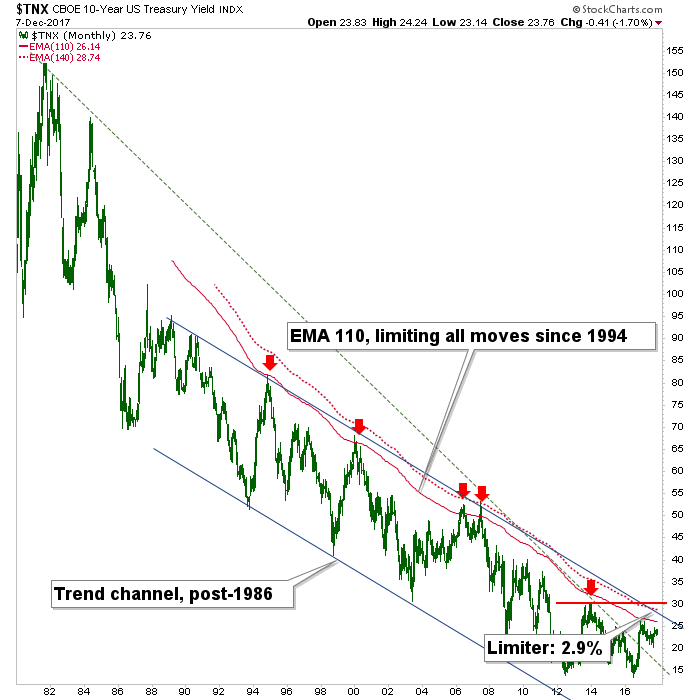 Here is another view showing the bond and its yield a little closer up. They are still in bear and bull flags, respectively.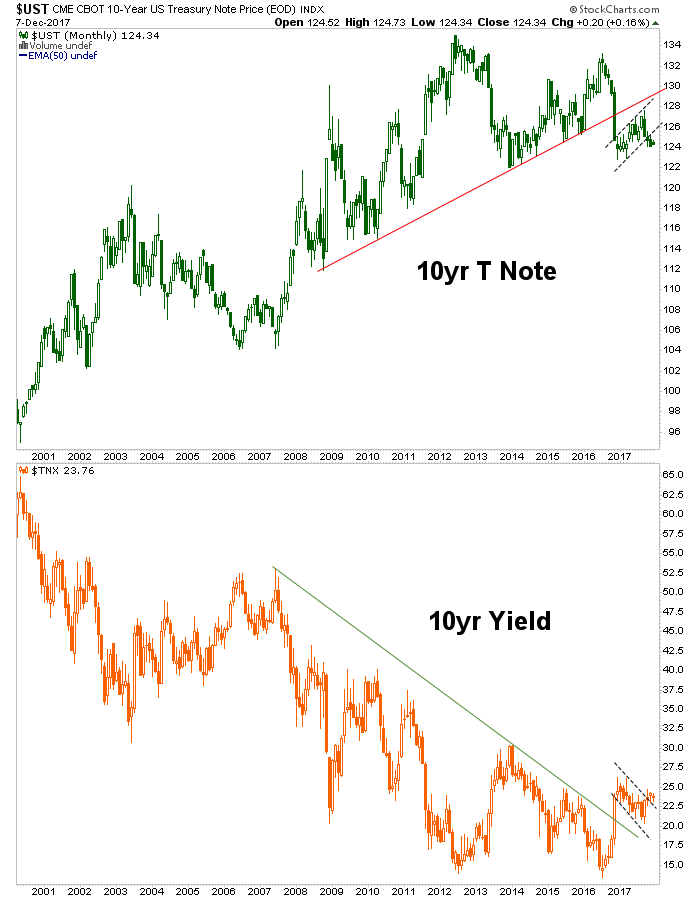 Amigo 3: The 10-2 Yield Curve
Flattening impulsively now. Interpretation: The picture says 1000 words...about booms, busts, what is still in play and what is going to be in play when the curve finds the trend line, a flat state or inversion.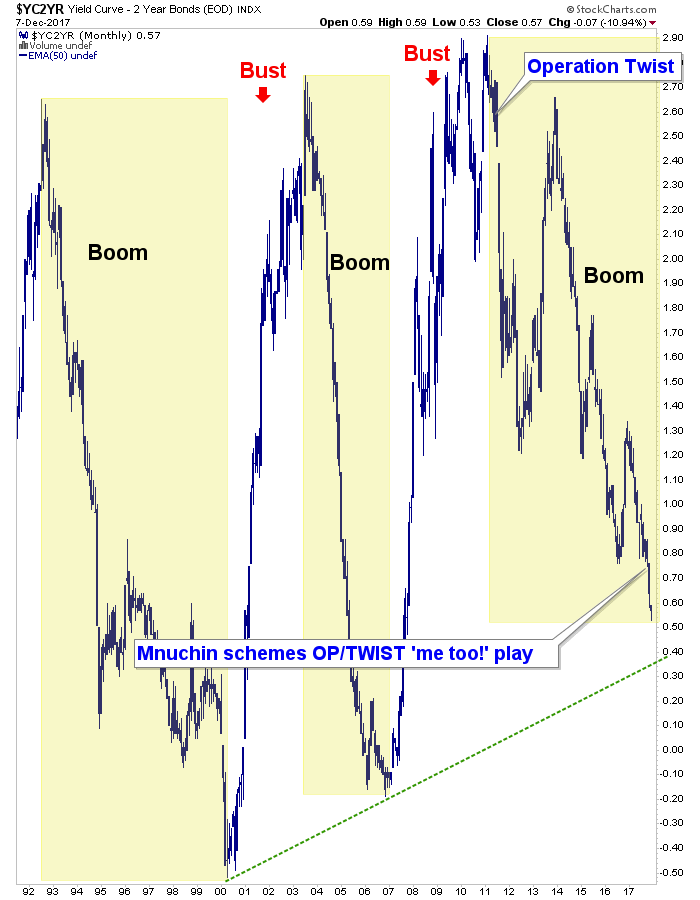 Of minor note is 3 higher highs and 2 higher lows. Currently we are in boom times. Woo hoo! But this Amigo, like his compadres, is still riding to a destination. Risk vs. Reward managers prepare to man your posts as the curve flattens.
The 3 Amigos of the Macro ride on. The 'Stocks vs. Gold' and Yield Curve Amigos look the most like shoe-ins to make their destinations. As long as they are in transit all is fine; party on Garth.
But when the limits are reached it will be time to anticipate change.
These are monthly big picture charts so the process could grind for a period once the limits are reached, or the Amigos could abort mission before hand. It's not like this is etched in stone. But for now I find the confluence of these 3 important indicators to be compelling.