Pivotal 3 Months for Gold
Monday, 11/19/2018 09:01
Risk 'on' markets doing badly...
COMMODITIES continue to weaken, gold keeps moving in relation, writes Gary Tanashian in his Notes from the Rabbit Hole.
Crude oil and the industrial metals continue downward. This is significant per this NFTRH monthly chart showing these items and the broad CRB itself having hit trend lines from the 2008 highs.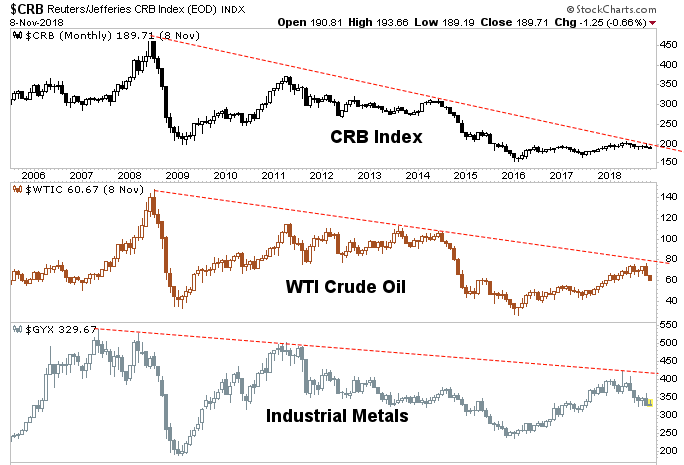 These pullbacks from long-term trend lines are notable and qualify cyclical commodities as risk indicators for the cyclical macro.
Here too is oil's weekly view. Key support was lost at end-October.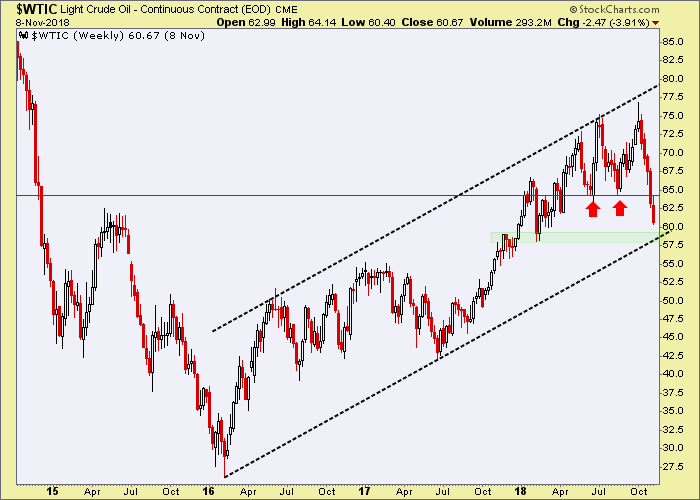 I expect currently oversold WTI to rally from the noted support area, but remain 'not bullish' on this cyclical commodity (and remain in scouting mode for the upcoming gold miner buying opportunity).
Industrial metals have made a classic breakdown, retest and a potential failure in progress.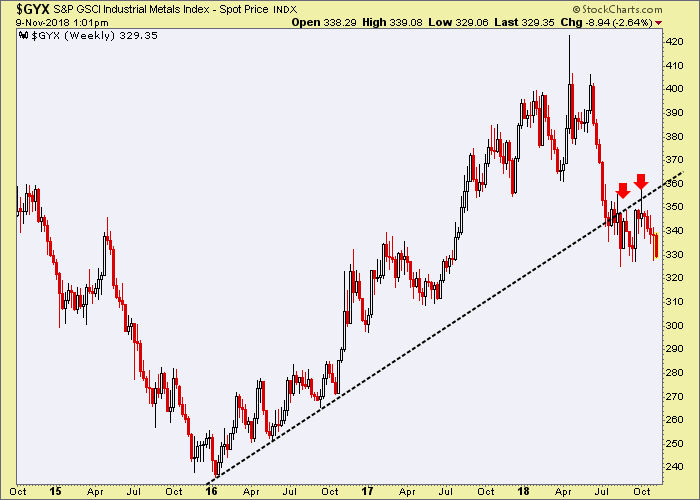 As for the counter-cyclicality implied above, here are the views of gold – the counter-cyclical metal - versus these cyclical items. Because Gold/Oil has broken a long-term trend line.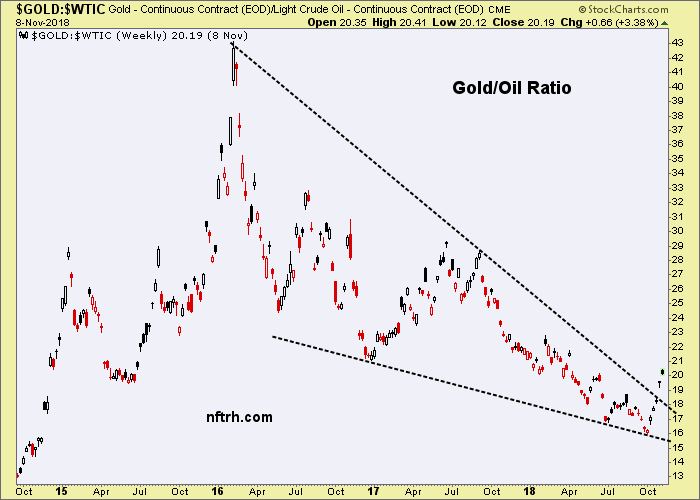 Sure, it's early but a real move has to start somewhere. Again, reference the link above for the reasons this is important to the real investment case for gold mining.
And here we have the counter-cyclical metal breaking out of a bottoming pattern vs. a basket of the most cyclical metals; those used in industrial applications during healthy economic phases.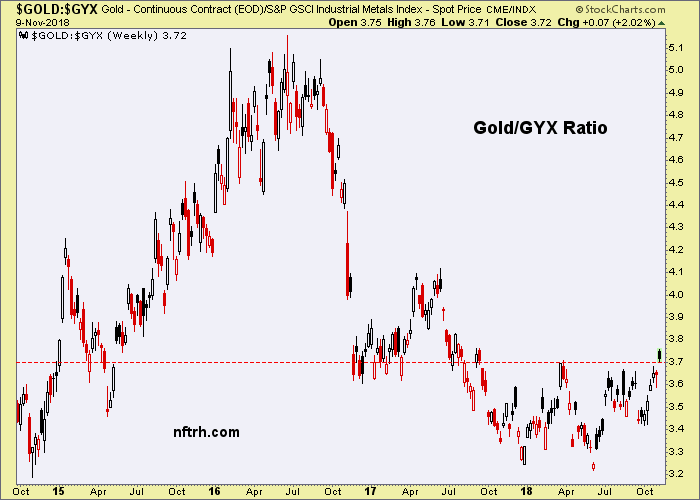 A successful breakout here in Au/GYX would be a warning on future global economic health.
Along with the negative implications for risk 'on' markets and the economic cycle, the above will guide on the right buying environment for the counter-cyclical gold mining sector.
Here too is our planetary view of the aspects of a counter-cyclical environment and hence, the right time to be getting defensive about the cyclical world and offensive about its counter condition.

Note however that we are in the heart of tax-loss selling season with yet another losing year for gold stocks (as a whole, some quality operations did just fine) wrapping up. So this post is not implying people should run out and scoop 'em up hastily.
It is time to be paying attention. The next 1-3 months are going to pivotal.