Gold Frustrating Both Bears & Bulls
Saturday, 5/30/2015 12:01
Long or short gold has become a frustrating trade since mid-2013...
GOLD
has been frustrating for bulls and bears since its crash in Q2 2013, trading in a wide range, frustrating traders too,
writes Jordan Roy-Byrne at TheDailyGold.
The net result has been nothing but the passing of time. Until gold breaks above $1300 or breaks below $1150, we will remain in waiting mode. Personally, I believe gold is far more likely to break lower in the weeks and months ahead. In any case, we are still waiting.
Below is the updated gold bears analog chart. The chart excludes the extreme bear in terms of time (1987-1993 bear) and the extreme bear in price (1980-1982 crash). The other three bears in the chart provide good context for the current bear which has closesly followed the 1996-1999 bear. Considering only this chart, the $1050 area is a reasonable target.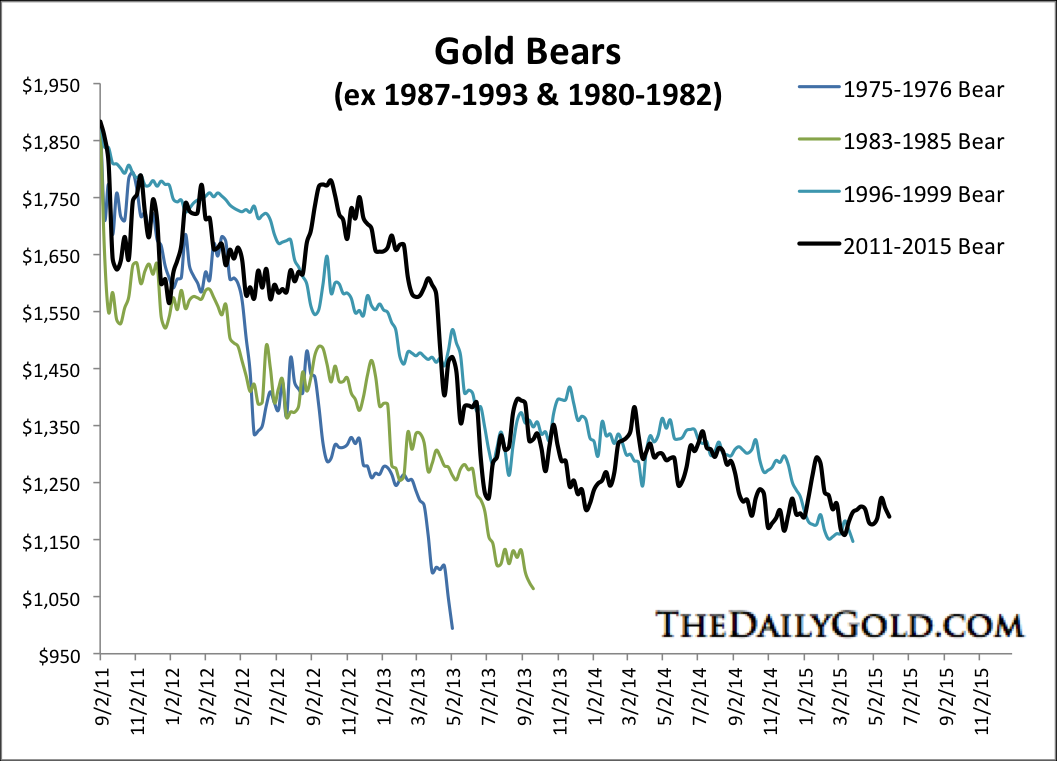 The next chart shows a weekly bar plot for gold and its net speculative position (as a percentage of open interest) at the bottom. Gold has strong weekly support at $1150 but if that breaks then we can anticipate a move down to stronger support at $1000 to $1050. The net position is at 31% (as of last week) which is very high considering gold is not yet in a bull market. Too many speculators are left. Two years ago gold made a low around the same price (around $1200) with its net position at only 6%...!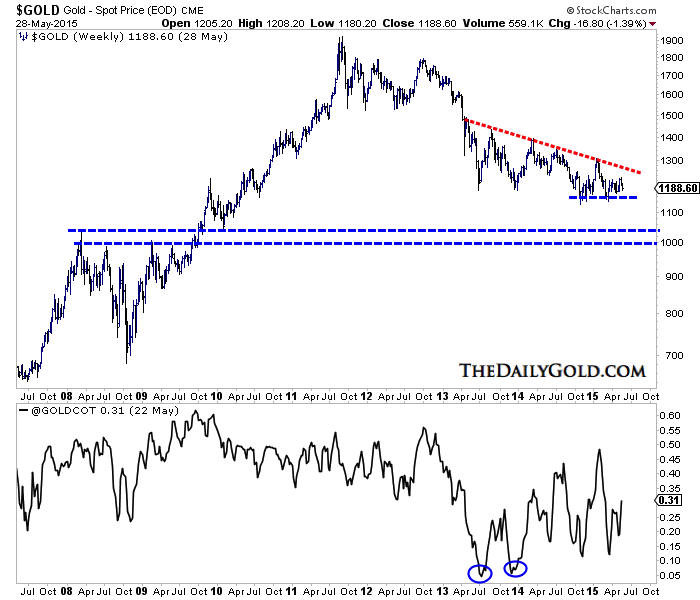 Another reason gold likely has more downside ahead is the US Dollar bull market may not be finished. While gold has held in very well with the rising Dollar, it failed to rally when the Dollar Index corrected from 100 to 93. If the US Dollar had put in a major top then precious metals would have surged. This chart argues that the US currency has another push to the upside before it makes a major peak.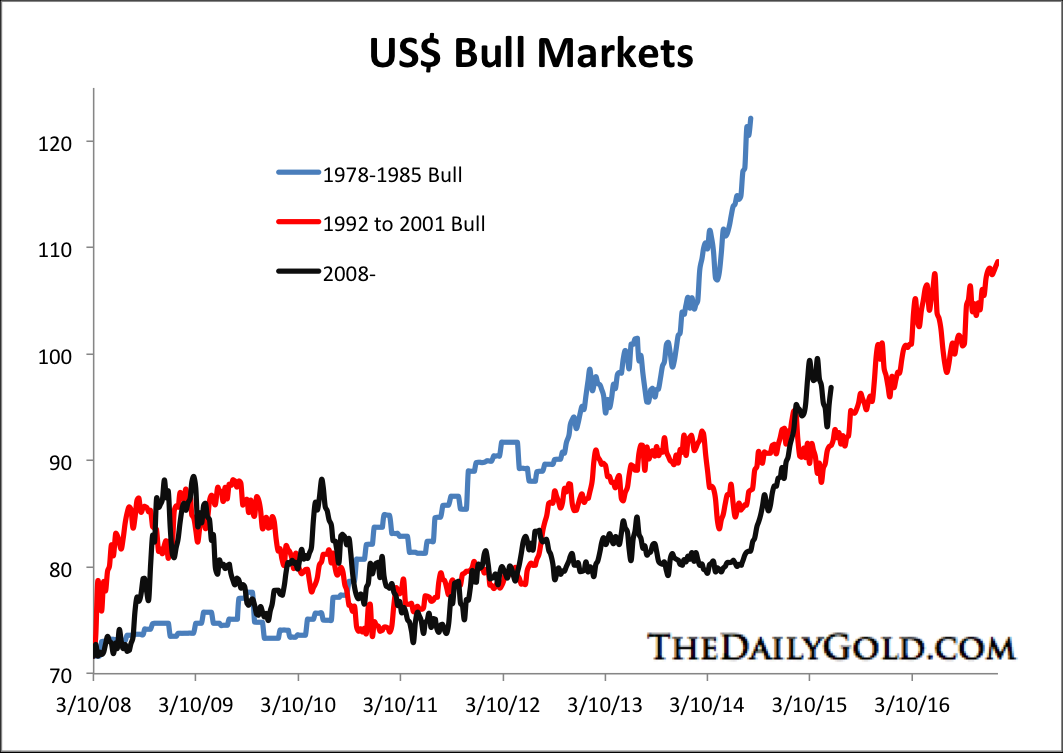 We are still waiting for gold to make its final break lower. In considering history, technicals and sentiment, we have little reason to think gold will break to the upside. Mind you, we are huge gold bulls and expect a very sharp rebound from the $1000-$1050 area.
If and when gold reaches that area it will do so in a very oversold state with very negative sentiment. The combination of those factors (very oversold, very negative sentiment) meeting with very strong support can produce big rebounds. If metals are heading to new lows then I think it would likely create one last chance to buy quality junior miners at fire sale prices.