Switching to Silver from Gold?
Friday, 11/20/2009 11:01
Are high Gold Prices driving consumer & investor demand for silver...?
THE MODERATOR of supply and demand is supposed to be price, right? says Brad Zigler at Hard Assets Investor.
Well, this week's report on third-quarter demand from the World Gold Council ought to be a real head scratcher then. Because supplies of gold were down 5% from year-ago levels, says the Council, while demand fell 34%.
Year-over-year, in fact, physical gold demand, in volume terms, dropped in each of gold's three market segments:
Gold Investment: down 46% vs. Q3 2008;
Gold Jewelry: down 30%; and
Industrial Use: down 11%.
Gold Prices, however, have risen universally. In key markets such as India and Turkey, they spiked 15% and 33% respectively between July and end-Sept. In Dollar terms, gold rose 12% year-over-year, while Euro prices rose 11%.
Thus the bull market may have put gold out of reach for many consumers. And that may account for some of the renewed interest in "the poor man's gold" – silver.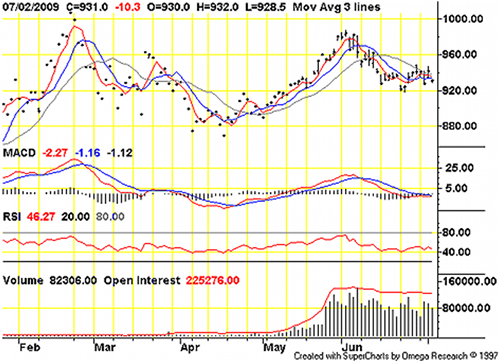 Since Monday this week, silver has made its first significant break-out move – relative to gold – since August. The 60-times level for the Gold/Silver Ratio looks likely to be challenged.
And a sustained decline in the price of gold, measured in ounces of silver, would signal the end of a 16-month cycle.