Gold & Miners' Bull Analogs
Tuesday, 8/23/2016 11:20
Here's how the 2016 rally compares with historic upmoves...
OVER
the second-half of July the precious metals complex retested its Brexit breakout and rebounded back to the month's earlier highs,
writes Jordan Roy-Byrne at TheDailyGold.
July's US jobs report then pushed the complex lower but delivered an opportunity to cash-heavy portfolios which have missed the bulk of the 2016 move so far.
With that said, we want to share our current analog charts for gold, gold stocks and junior gold stocks which suggest continued upside potential in the sector.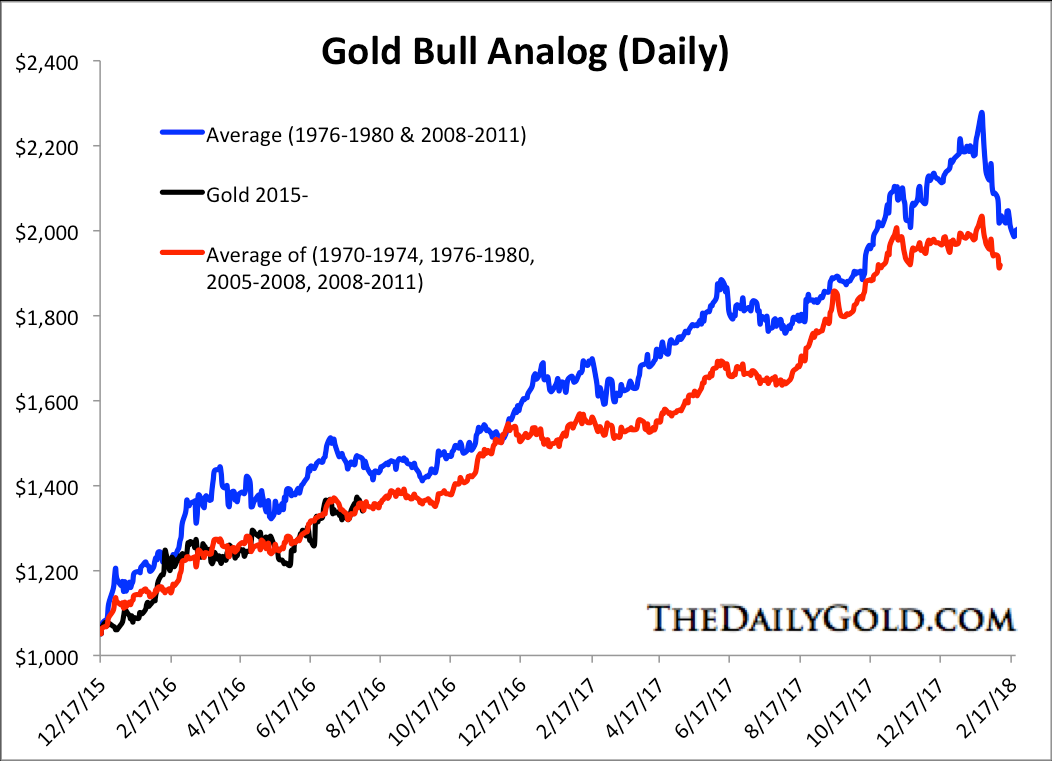 This first chart plots the current rebound in gold prices compared to the average of its two strongest cyclical rebounds (1976 and 2008) and the average of four rebounds (including 1976 and 2008) within its secular bull markets.
As we can see, the current rebound is closely following the average of the four rebounds. If gold continues to follow that path then it could reach $1500 per ounce before the end of the year and retest its all time high of $1900 per ounce by the end of next year.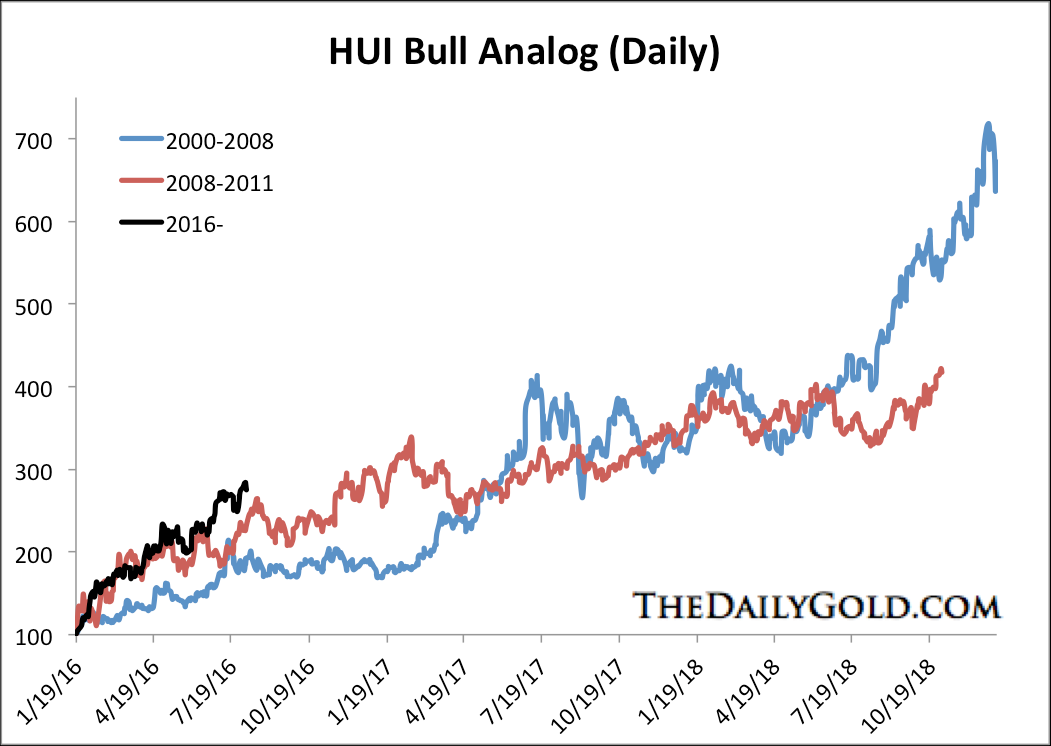 Turning to the stocks we find that the large miners are fairly extended at present. The HUI is currently above the other two rebounds. If the HUI continues to follow the path of the last cyclical bull market (2008-2011) then it has somewhat limited upside.
However, considering my research and analysis, the recent low in gold stocks figures to be quite a bit more like the 2000 low. By following that path the miners could triple over the next two and a half years.
My own research and discussions with industry sources (folks with more experience and knowledge than me) leads me to believe the best value is currently in the juniors and the smallest juniors. My junior index bull analog chart shown below confirms that view. My index has already tripled but has plenty of upside potential over the next six months and two years.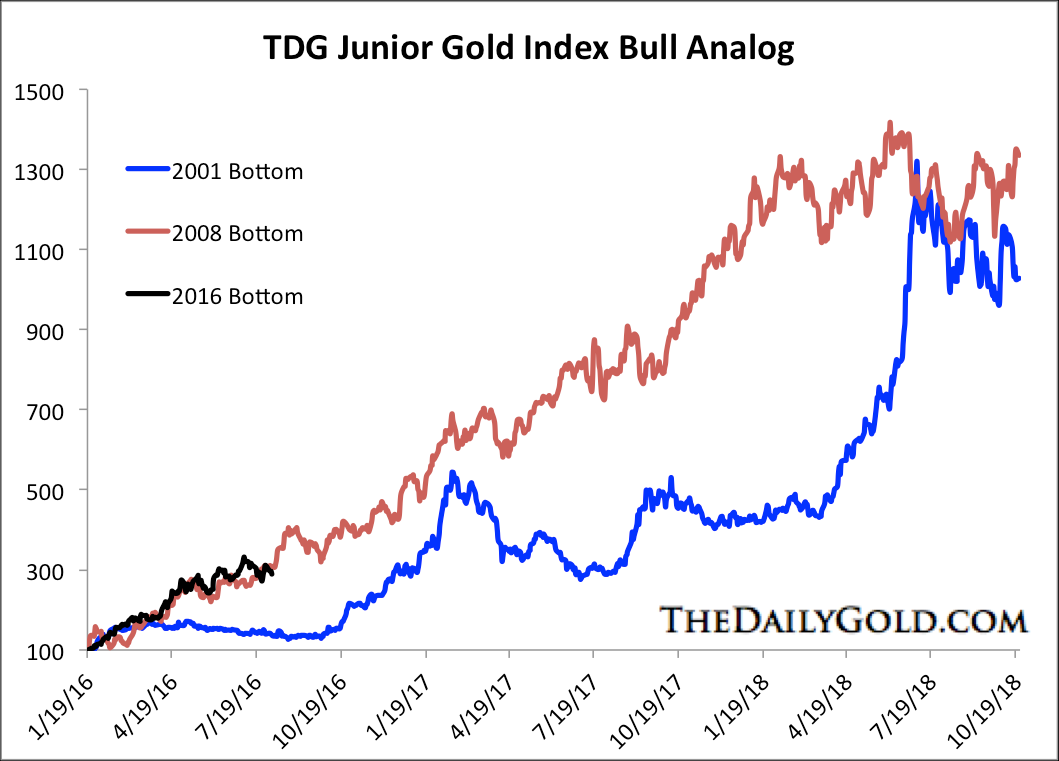 Thus far gold and gold stocks appear to be tracking history quite well. If the bull market continues then these charts should continue to provide some context as to where things could go. History is a very good guide but it is not perfect. No indicator by itself is infallible.