The Case For Gold
Saturday, 6/24/2006 10:38
Paul Tustain outlines the case for gold.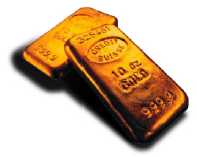 Welcome to 'The Case for Gold'. I'm Paul Tustain, BullionVault's Director.
Many of our visitors ask our opinion about gold. To answer that question more thoroughly we have produced this electronic book.
For those of you in a hurry the introduction gives a quick version of the answer. For a more leisurely read it continues with several chapters within Parts 1, 2 and 3. You can read through the whole report with the links to left, or below.