Gold Prices Still Consolidating
Friday, 3/09/2012 10:40
Gold Prices "should have strong support at $1600-$1650"...
WITH GOLD having failed to breach $1800, it should be obvious that the market is in a protracted consolidation, writes Jordan Roy-Byrne for The Daily Gold.
This is actually similar to 2006-2007. At the time, Gold Prices had bottomed and had the luxury of very strong support nearby. At the time we at The Daily Gold believed gold would be range bound, but because it was emerging from support, it would have an upward bias. With gold's failure at $1800, now we can say range-bound with a downward bias.
Before we get to today, I wanted to look at the 2006-2007 consolidation once again. Note that gold had a nice rally from point C to point D. After a more than 50 retracement, gold rallied from point E to point F. The lows were clearly in but the consolidation continued for several more months.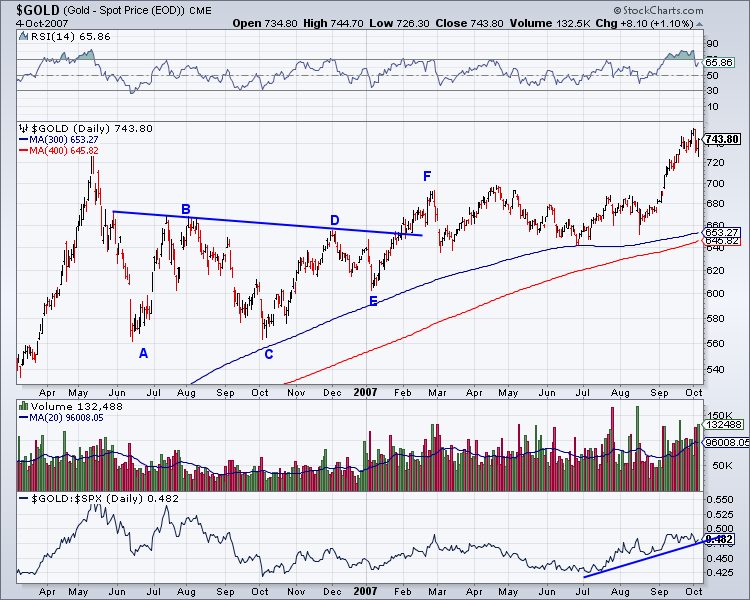 A similar pattern to 2006-2007 continues to unfold. If the pattern continues then gold should bottom at point E, which is slightly above the 300-day moving average. The same happened in early 2007.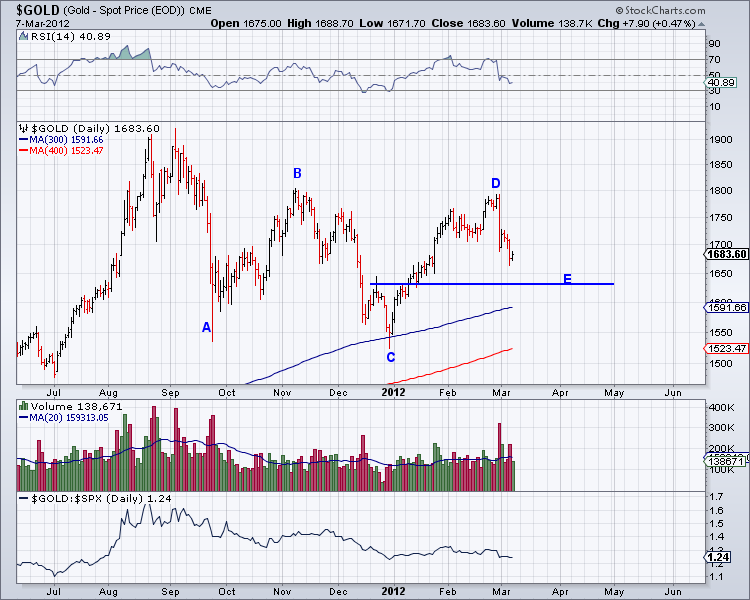 Judging from the price action and moving averages, gold should have very strong support at $1600-$1650.
After a rip roaring two year period in which Gold Prices advanced from about $950 to $1900, the metal is in consolidation and digestion mode. After strong advances a market needs time to attract new buyers and new demand. Profits are taken and resistance emerges.
This is why and how a consolidation develops. Then the market moves back and forth between supply and demand. Gold has been consolidating for six months. That is hardly enough to digest a 24 month move. At a minimum, we'd expect three more months of consolidation and perhaps five.
Fear not gold investor. You should appreciate these consolidations. They will make you a better investor. You will learn how to buy lows and not get excited near highs.
Get live prices to Buy Gold and silver on BullionVault's exchange...