A message from Paul Tustain : Founder, CEO, Customer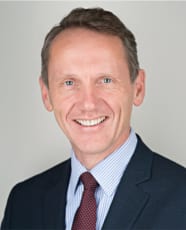 On our front page you'll start to see why so many people trust BullionVault. Our themes are plain English, low prices, transparent controls, credible partners, responsiveness and personal accountability. We are ready for you to start holding us to account on all these themes.
We expect to be your cheapest option for investing in gold, but it counts for nothing if we are not the right organisation too, because your first bullion purchase will start a business relationship which we believe will be one of the most important in your financial life.
I look forward to introducing you to my Board and my team in our FAQ section below.
Paul Tustain